Inspired by the design and concept quality of Special Forces eqipment, Snyper watches are a tribute to the mind power of the finest marksmen around the world.
Snyper watches, designed and assembled in Geneva, are a sign of recognition among individuals aiming for the highest levels of achievement.
They testify to the owner's seamless command of personal and professional ventures. Targets are met when time is under control.
Story
The Snyper brand was born in 2008 based on the encounter of watch enthusiasts and "Sniper Special Forces".
Throughout the discussion it appears that the two worlds are similar and have the same level of requirements : strength, precision, technology and function designs.
Later in January 2009, SNYPER moves on with the ambition of creating watches with a new kind of extraordinary and innovative design, based on the values of the excellence and effectiveness of the "Special Forces" across the world.
Since the creation of the Snyper brand, 4 new models have emerged! SNYPER ONE, SNYPER TWO, SNYPER F117 TOURBILLION, and last but not least SNYPER IRONCLAD.
Each line has been designed and manufactured respecting all the requirements of excellency without compromising on design and high end workmanship.
Further more and beyond, SNYPER offers "lifestyle accessories par excellence based on an innovative designs that pushes forward the limits of technology."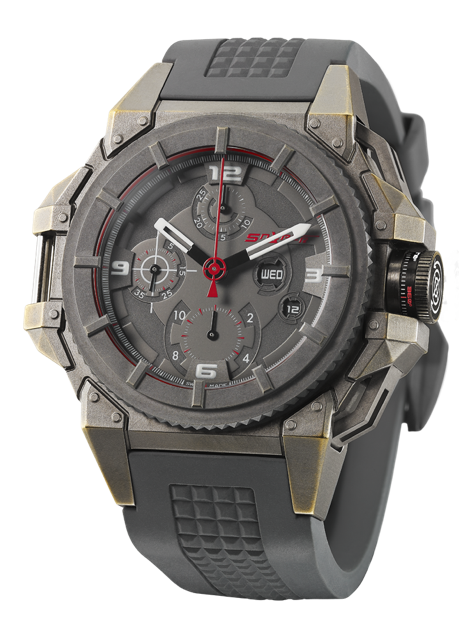 SNYPER 1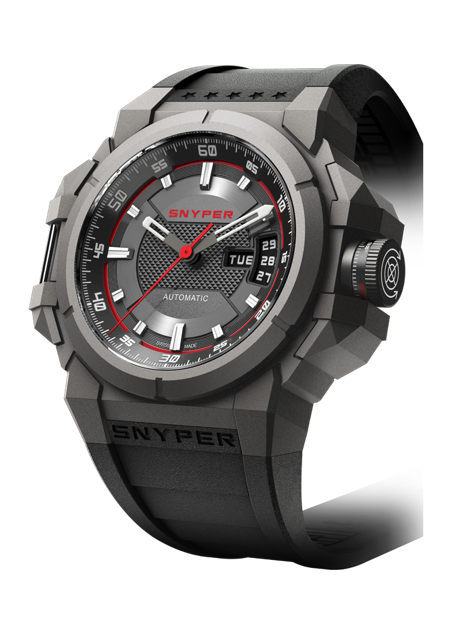 SNYPER 2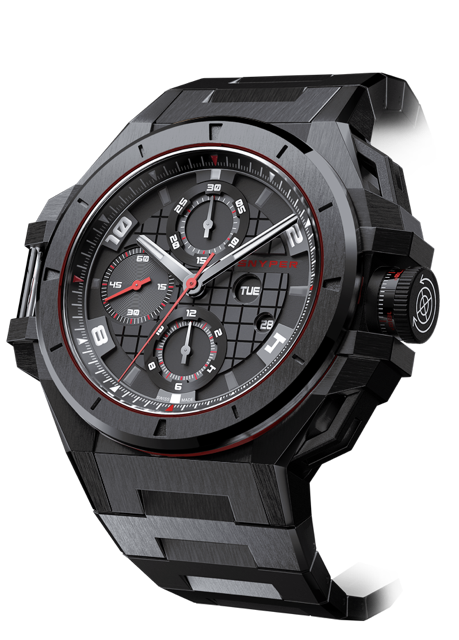 SNYPER IRON CLAD